VAPORESSO TAROT NANO 80W 2500MAH BUILT IN BATTERY BOX MOD & VECO TANK STARTER KIT
Sold Out $ 45.50
Quantities available for this product:
FLYING RAINBOW : 0
TULIP RAINBOW (YELLOW SPLATTER) : 0
ABSTRACT RAINBOW (DEEP BLUE SPLATTER) : 0
DEAD WALKER : 0
SOUL FIRE : 0
 This Kit is the Bee's knees, one drag after another it'll prove itself the set-up of your dreams… Too cheesy? Give the tarot nano and the Veco tank a shot and you'll see what we mean. Up to 80w and all the omniboard functions in a mod that is just the perfect size to be handled and carried with you at all times. Top-airflow ECO Universal Coil Tank with all the benefits of a variety of choices that will tickle your taste buds staying true to your liquid's original taste.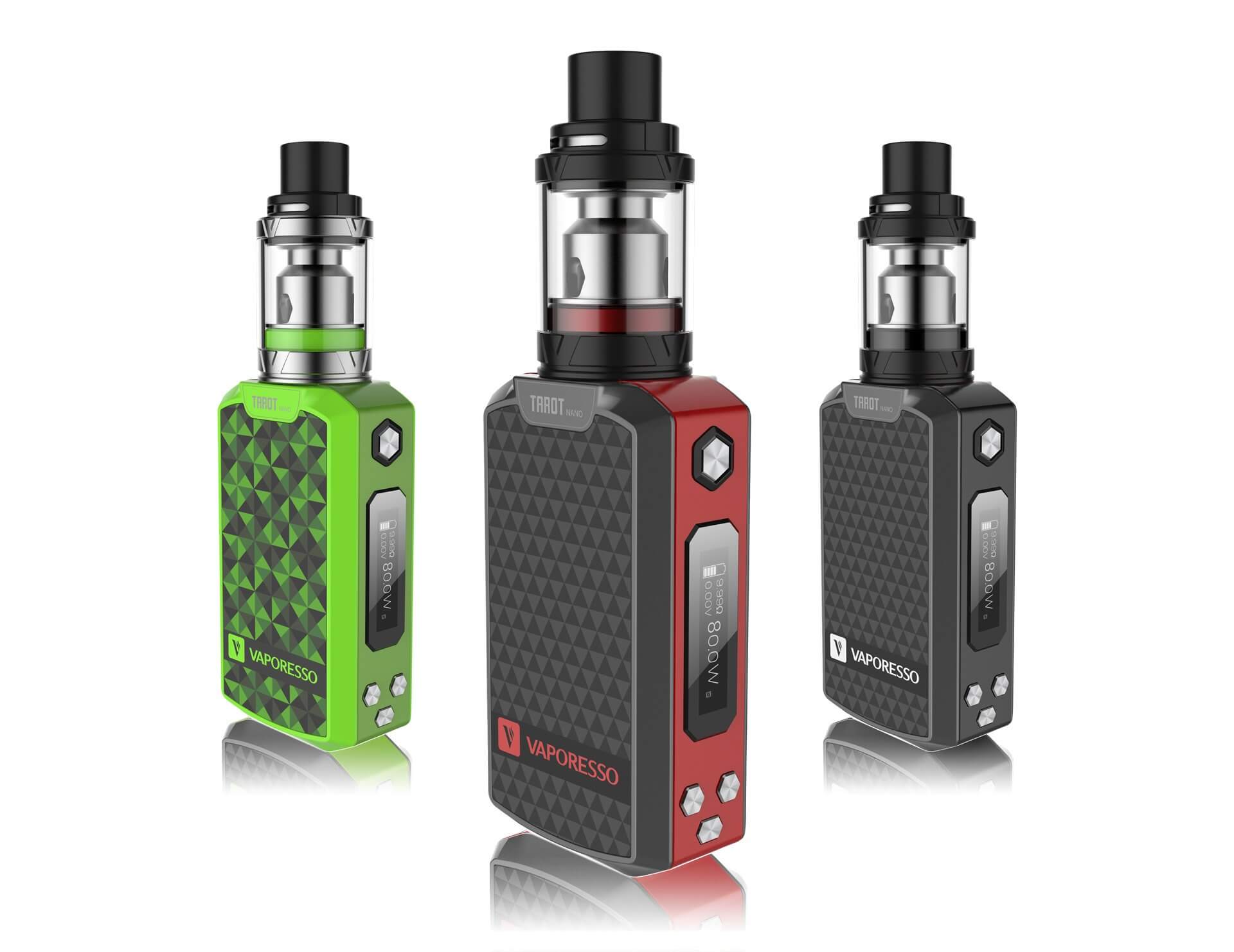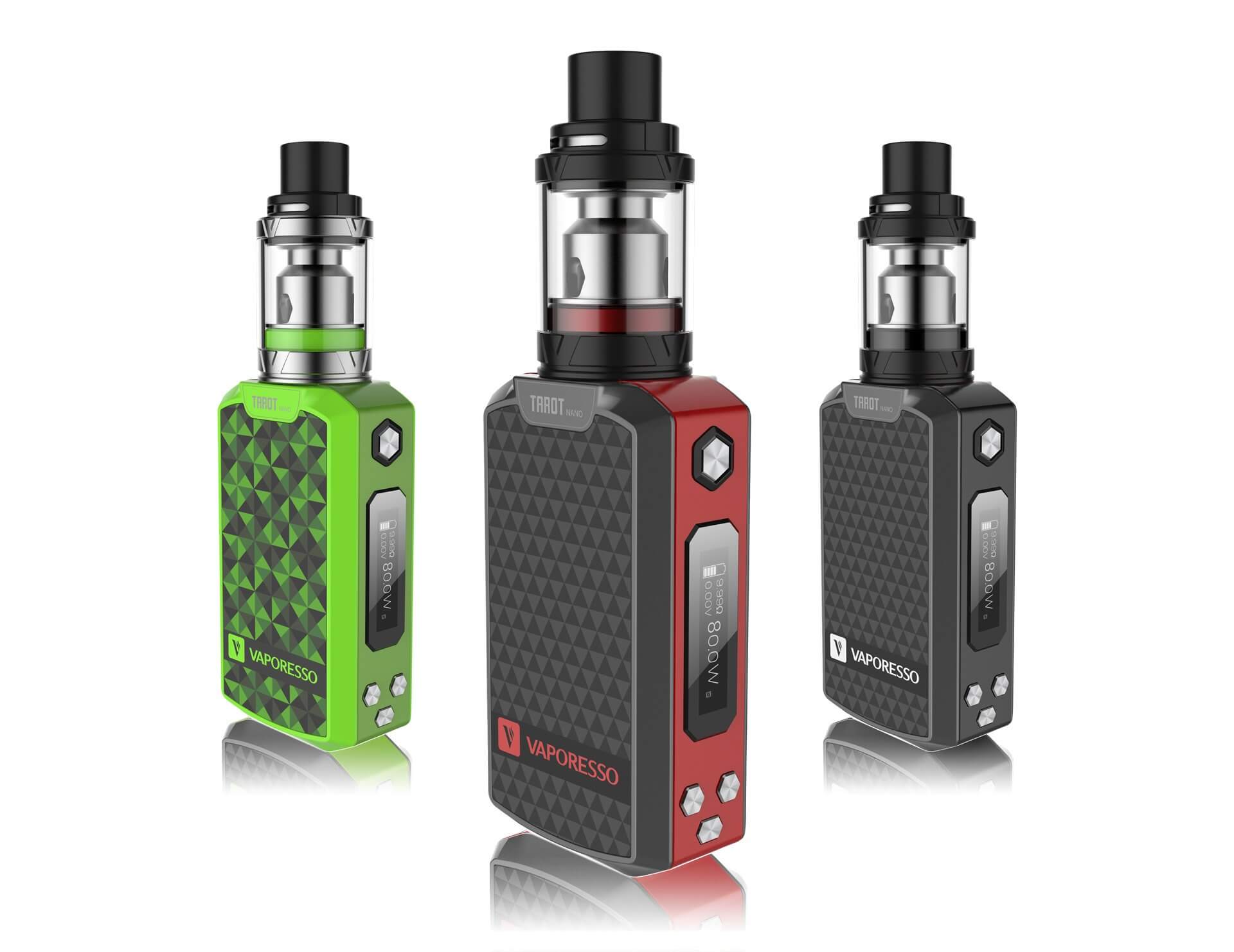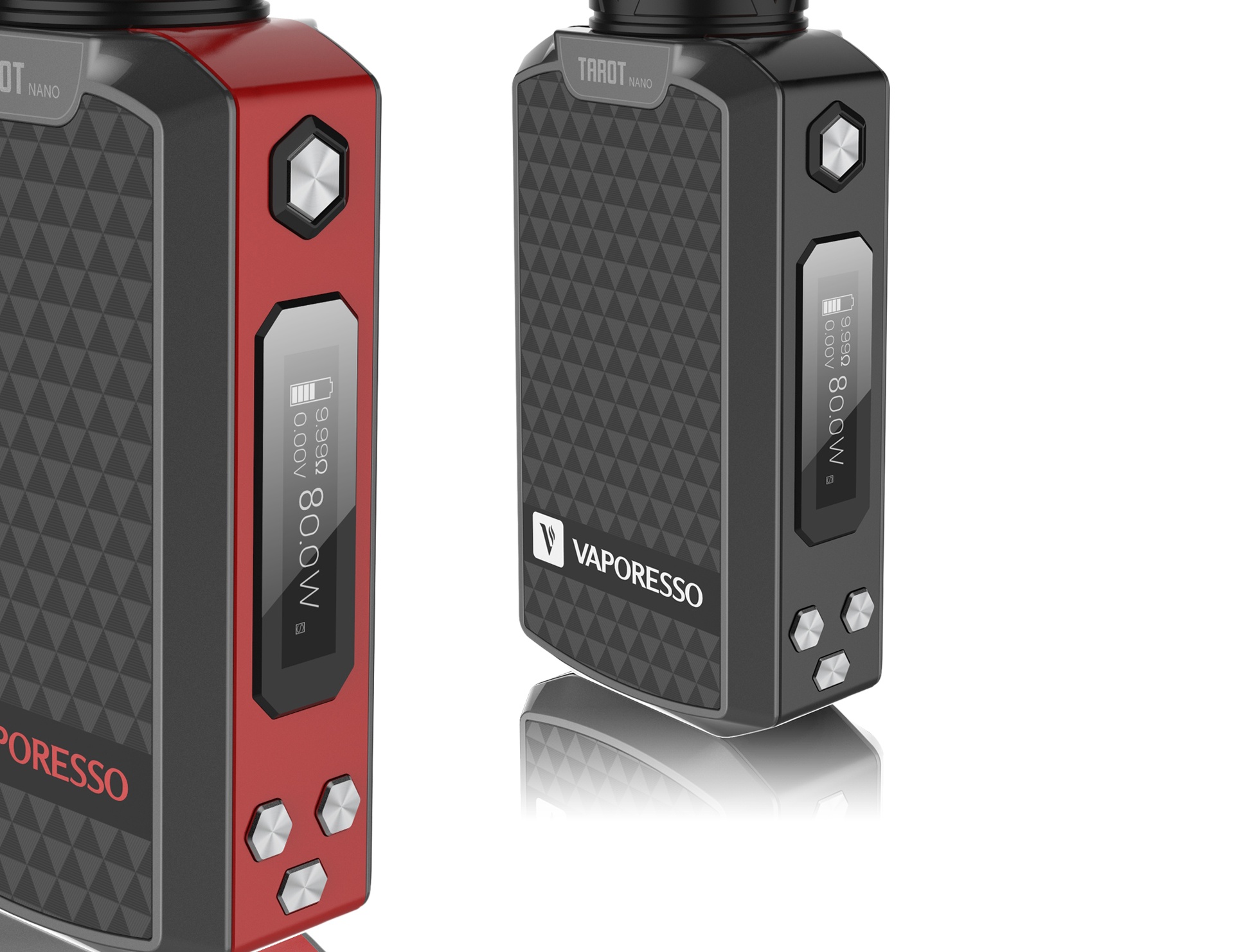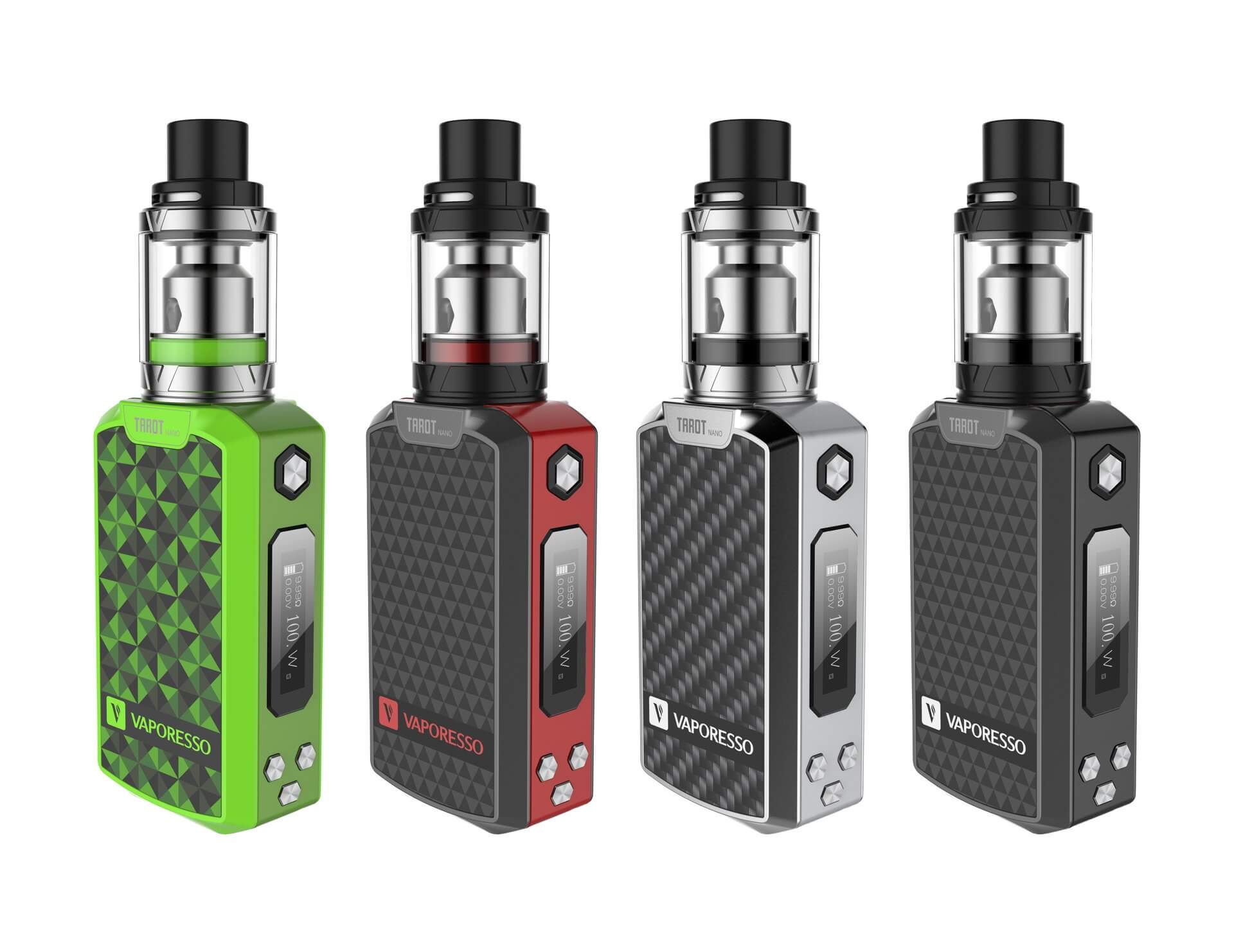 Metallic Grey/Green/Red: 79.9 USD (MSRP)
Raibow: 82.9 USD (MSRP)
Tarot Nano Kit at a Glance
Main Features:
Truly Leak Proof Design

EUC coil inside

Easy Top fill and adjustable Top Airflow

OMNI-Board Capabilities

Waterproofing board

Ergonomic design with many color options

USB adaptable: Updatable and fully customisable firmware
Tarot Nano Mod Specification:
Output Wattage: 5w to 80w

Suitable atomizer: 0.05 - 5 ohm

Temperature Range: 100C'-315C'/280F'-600F'

Battery Cell: 2500mah Built In Battery

Dimensions: 69X38X22.5mm

Casting: Zinc Alloy, Aluminium Alloy and Carbon Fiber

Thread: 510 thread

Display: 0.91'OLED

Standby Current: <35A

Voltage Range: 0 - 8.5 v

Output mode: Smart VW/VT(Ni200, SS, Ti, TCR)
BYPASS, CCW, CCT
Veco Tank
Liquid capacity :2ml

Diameter :22mm

Top adjustable air flow

Top fill

EUC Coil system Ceramic or a traditional cotton choice
EUC
Eco Universal Coil
VAPORESSO ECO Universal Coil (EUC) is specially engineered to keep the metal sleeve of coil while just replace the EUC head in a convenient way, making vaping affordable and Eco-friendly while maintaining the best performance.

---
A real way to address environmental concerns and cut down waste
An Easy and Fast coil replacement routine
Ceramic or a Traditional cotton choice

OMNI Board
OMNI Board is the most comprehensive board that is included in Vaporesso premium mods, guaranteeing a consistently reliable performance with a scientific touch. As the foundation of every mod, it is geared towards both new and veteran vapers.

The Omni board will supply you with 6 output modes: Smart VW/CCW/VT(Ni200/SS/Ti)/CCT/
TCR/Bypass. These modes cater for almost any kind of coil that you may be using.

It also features multi protection functions for maximum battery life. The dedicated software would guarantee that your mod stays up-to-date and also can be used to customize the user experience.

OMNI board, as the most advanced personal vaporizer board available, is set to refine your imagination of vaping.
---
Related Items