SMOK RPM80 REPLACEMENT 3PK OF PODS - RPM & RGC STYLE
Sold Out $ 6.30
Quantities available for this product:
RPM STYLE : 0
RGC STYLE : 0
The Smok Refillable Pods for Smok RPM80 and RPM80 Pro Kits, 2 types Pods available, the RPM Pods and RGC Pods. both of them can hold 5ml e-juice, with convenient top e-juice refill design, easy to inject your favorite e-juice without leaking. the RPM Pod compatible with all RPM40 coils to maximize coil compatibility and meet diverse vaping needs. the RGC Pods with the adjustable airflow design, the adjustable airflow ring at the bottom can be rotated to adjust the air input. there are two new Coils for the Smok RGC Pods, the RGC Conical Mesh Coils and RGC RBA. the Conical Mesh Coils with the conical structure for the large heating area will heat the e-juice fastly and evenly, creating an unparalleled burst flavor. the resistance only 0.17ohm, delivers the fast heating rate, intense vapor production and superb flavor output.
Capacity: 5ML
RGC Pod With Conical Mesh Coil 0.17ohm
RPM Pod With RPM Mesh Coil 0.4ohm
Fit For

 

Smok RPM 80, Smok RPM80 Pro
RPM Pod Compatible With All RPM Coils
RGC Pod With Adjustable Airflow Design
3PCS Per Pack
Includes:
1*Smok RPM80 Pods(3PCS/Pack)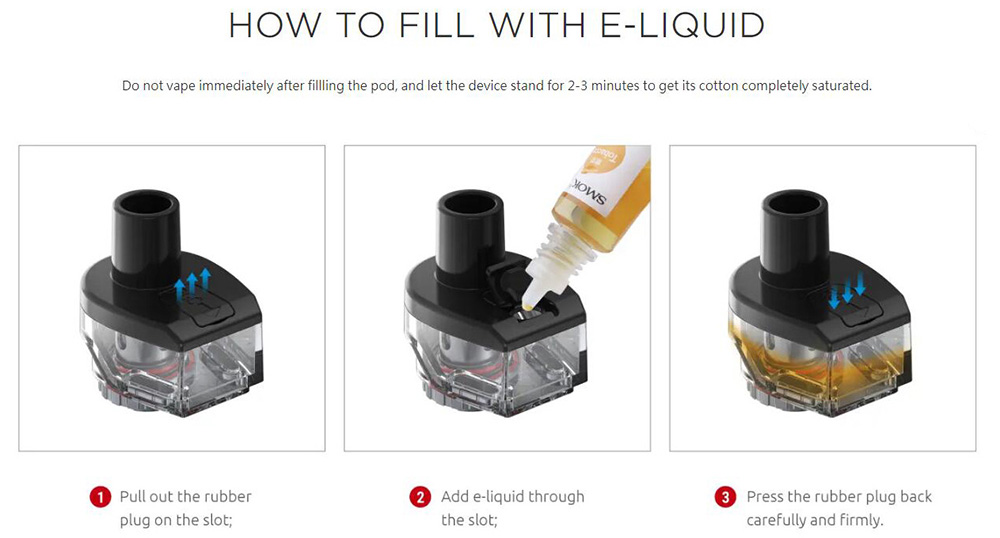 Note: please ensure you have basic knowledge on how to properly use it.
---
Related Items